I help business leaders and teams use emotional strength to embrace change, build stronger relationships, and directly impact success in self, family & professional life. (I'm also a 15 year NFL veteran long snapper…and I juggle bowling balls.)
Book Kendall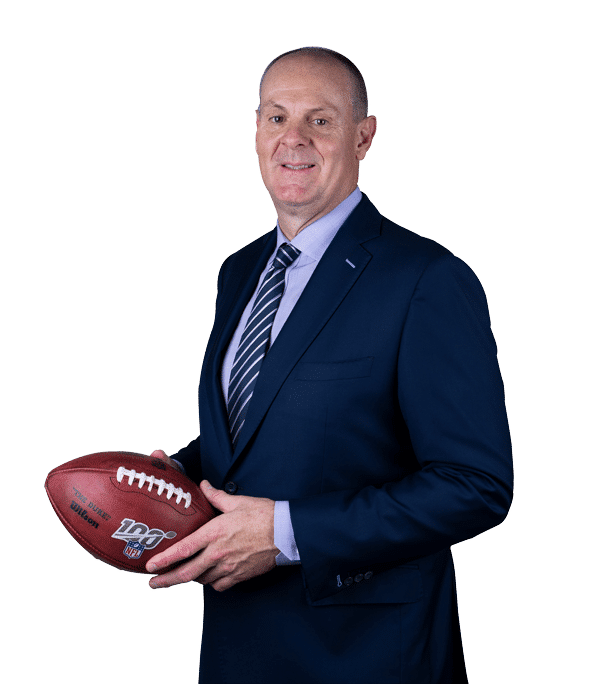 Inspirational Speaker, Author, NFL Veteran
Kendall is inspiring, entertaining and a bit surprising. As a veteran NFL athlete, you may not expect him to talk openly about vulnerability or to juggle on stage. Here's a glimpse of Kendall in action.
Pittsburg State University
Ringling Bros. and Barnum & Bailey Circus
Financial Executives International
Missouri Broadcasters Association
Mid America Service Solutions, LLC
United States Postal Service
Be Inspired
Being a veteran NFL athlete, you may not expect me to relate personal experiences or talk openly about vulnerability. But that's where I've found the value of emotional strength, and I use this to create open, interactive sessions that appeal to a broad audience and provide practical tools for improving personal development and professional success.
Keynotes & Speaking topics
Keynote
---
I speak about emotional communication and how to use it to bring teams together and positively impact professional and personal success.
Harness the Power of Emotional Strength
---
Understand and discover ways of improving emotional communication with yourself and others.
building
leaders
starts with
emotional
strength
"We were so excited to have Kendall come today and talk to our manager group. He gave a riveting talk that was at times humorous, entertaining, and always very powerful. Kendall taught us not just how to be a better leader, but also how to be a better person. We were all so touched by his authenticity, his vulnerability, and his willingness to admit his own human frailties and how he's overcome those to also encourage us and inspire us to be the best leaders and the best people we can be."
Paula Baker, CEO, Freeman Health System
"Kendall is an outstanding speaker who uses a combination of humor, emotion, and storytelling to fully engage and inspire his audience."
Rick Poeschl, Lee's Summit Fire Chief
"Kendall provided an excellent address that was not only entertaining, but he had a meaningful message… I have heartily recommended him to my fellow managers."
Bruce Krehbiel, CEO, Kanza Cooperative Association
"Kendall was an outstanding speaker, he delivered a great message that would be applicable to any industry."
John Hoffman, VP/General Manager, KSNF-TV
"Kendall's passionate spirit ignited positive energy in all of us."
Bob Thurman, President, Credit Union of America
Be Inspired
Sign Up For My Emails
Get practical tips and learn techniques to help you embrace change, build stronger relationships, and directly impact your own success.
Sign Up
Read to learn
My Books
Life's A Snap: Building on the Past to Improve Your Future
What gives a boy from Kansas the right to dream of playing for the National Football League? Share Kendall's journey, learn his technique, and adopt the lifestyle that builds champions.
Order on Amazon
Game Plan: Leadership Lessons from the Best of the NFL
Kendall shares the invaluable principles that guarantee success in all aspects of life – career, family, personal goals and beyond. Learn how to develop self-coaching abilities that will last all game long.
Order on Amazon
Free PDF Copy